Let Them Cook!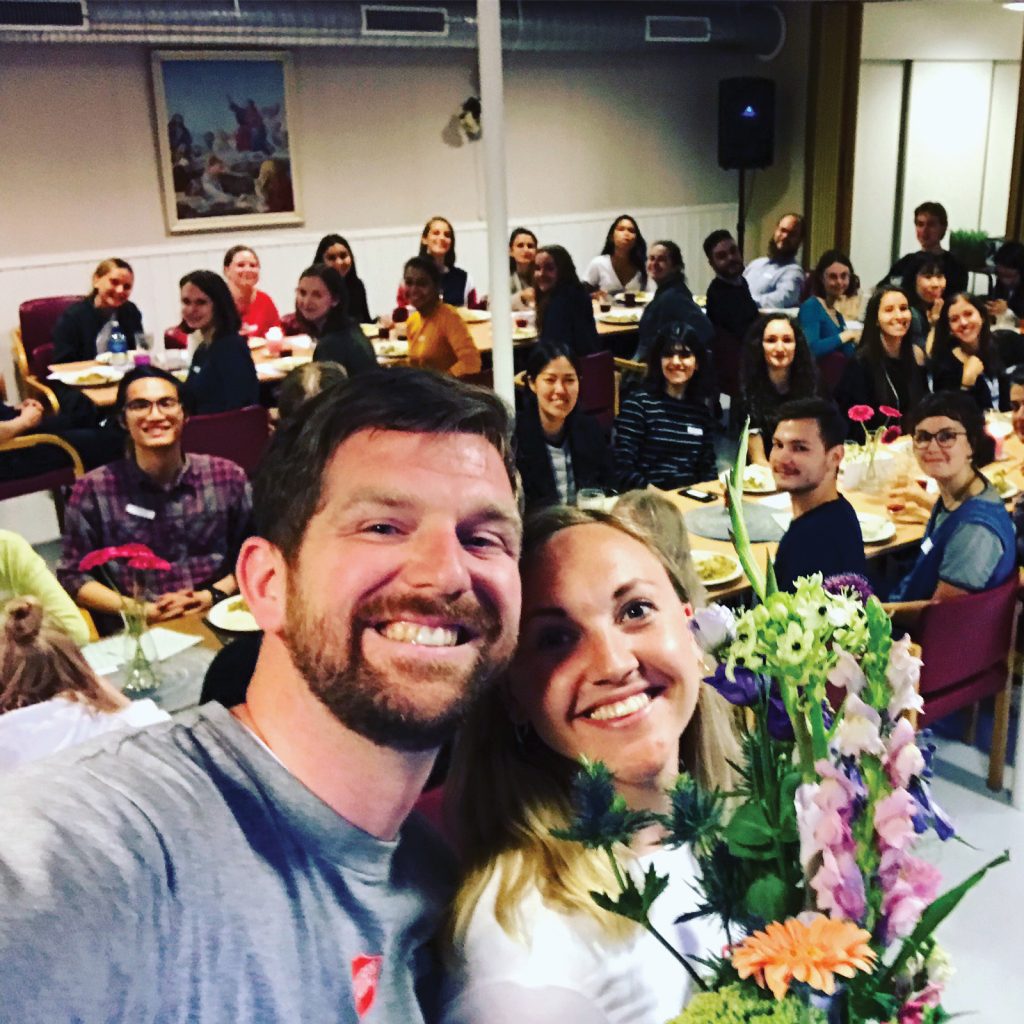 When I was in university 15 years ago, the golden rule for reaching college students was: "If you feed them, they will come!" In our small Arctic town of Tromsø, Norway, in the northernmost part of Europe, we have found exciting success with a slightly different rule: "If you let them cook, they will come!
Three years ago, before my wife and I became the corps officers (pastors) here in Tromsø, Norway, a young adult in our corps (church) had a desire to do something for other young adults and college students in our city. As a former chef, he had the idea of starting a student cooking club in the corps (church) kitchen. With the Arctic's largest university nearby, this Cooking Club soon became a popular destination on Wednesday evenings. The menu has featured everything from homemade pizza to reindeer—always something different and tasty. We have feasted on the food of the world with the students of the world!
While every moment together and every meal shared has been a joy, the most significant experience came in the fall of 2019 when we had our first cooking club retreat. With 20 students, my wife and I set off for the beautiful island of Sommarøy. During this retreat, in addition to the delicious meals and fun games, we began an Alpha course with the students. For some, this was their first interaction with Christianity. While some students had no interest in hearing more than they had to, a group of 10 students continued to meet weekly in our home to discuss Christianity together for two months after the retreat.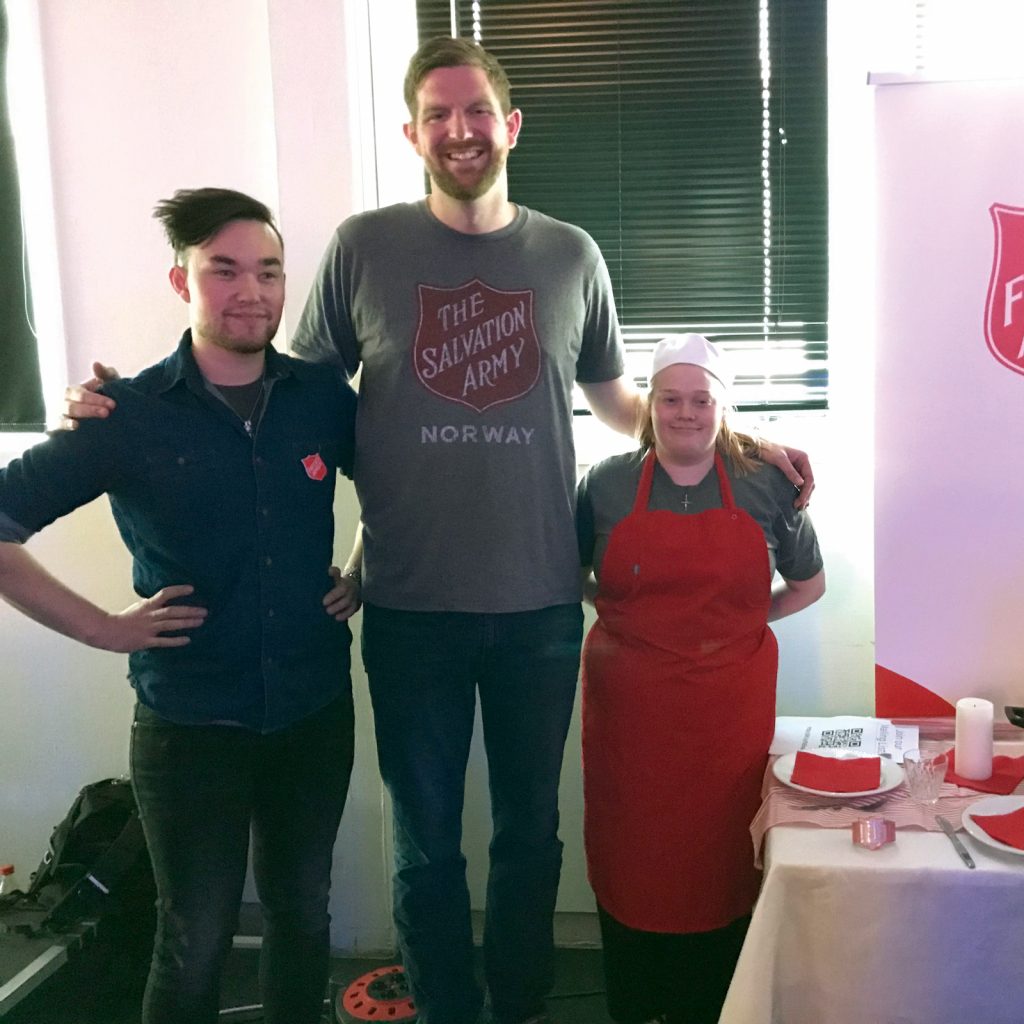 We don't yet know what fruit will blossom from this retreat, but we pray that seeds were planted, which will then provide an abundant harvest. It is up to God. We have seen how God can use anything to reach new people. If He can use a Cooking Club in the Arctic to tell people about His Son, Jesus, then I think He can use just about anything!
By Captain Stephen Mayes, Corps Officer, Tromsø, Norway
The Cooking Club has been temporarily shut down during COVID-19. Follow their reopening on Facebook @Tromsoekorps and @frelsesarmeen on Instagram.
Homemade Love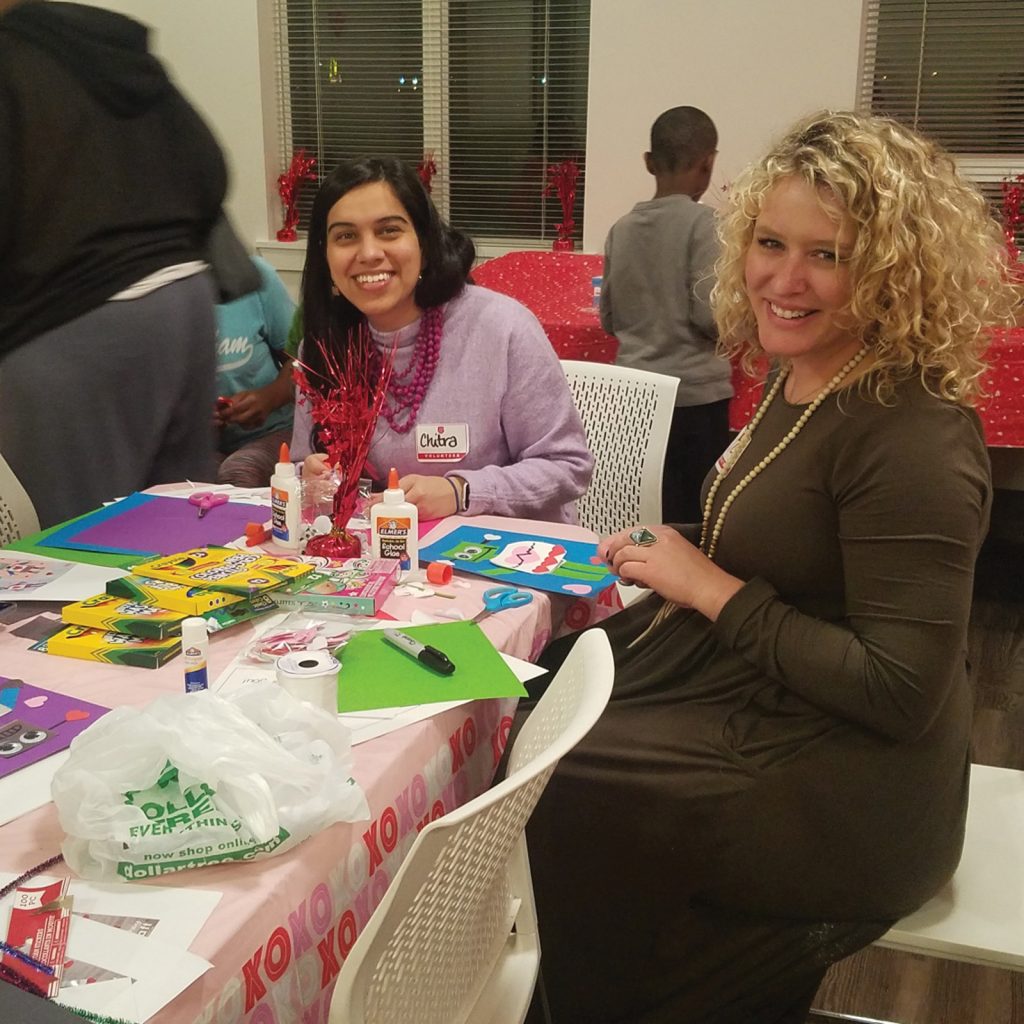 The Echelon Birmingham chapter (Echelon BHM) was formed in 2016. This group of compassionate young professionals plans creative events and fundraisers to support the work of The Salvation Army in their city. Within the past year, the group has donated over 100 hours of volunteer service back to The Salvation Army. Last July, the group held their first "Christmas in July" celebration and fundraiser alongside the Birmingham Barons, the city's minor league baseball team. After this event, they reignited their holiday spirit later in the year by hosting a number of service events including Angel Tree shopping, distribution and participating in the national Echelon Kettle Takeover.
"If He can use a Cooking Club in the Arctic to tell people about His Son, Jesus, then I think He can use just about anything."
In February, Echelon BHM kicked off a new year of activities by hosting a Valentine's Day craft party. The party, attended by children and families who are served by The Salvation Army in the Birmingham community, provided supplies that allowed attendees to craft homemade valentines as a way to celebrate the holiday and spread love to those around them.
Echelon BHM has already done so much to support those in need in their community. We look forward to seeing how they will continue this important work for years to come!
By Katie Seifu, National Echelon Manager
Caring For Good
Amidst the global pandemic of the coronavirus, The Salvation Army continues to serve and work hard to provide direct and indirect support to those in their greatest need. Our prayers are with you as we navigate through this together.
Follow @SalvationArmyIHQ for daily updates on what The Salvation Army is doing around the world.
Take Care Of Yourself, Too
The U.S. has observed the month of May as Mental Health Awareness Month since 1949. One in five teens and young adults live with a mental health condition, according to the National Alliance for Mental Illness. To learn how to identify warning signs and symptoms, and how to connect with teens in crisis, visit mentalhealthfirstaid.org/mental-health-resources/.
Read our online exclusive article this month on six ways to practice good mental health by Jessica Morris at peermag.org/articles.
Heartbeat, a One Minute Show About Life
Soundcast is a network of shows providing messages of hope from The Salvation Army. These shows can be found on your favorite podcast provider and are also being broadcasted on over 1,900 stations in over 65 countries around the world.
The flagship show, "Wonderful Words of Life" (WWOL, on-air since 1955), has undergone significant changes in the past few years to bring it into 2020. Soundcast also produces seven other shows in English and Spanish, including "Maravillosas palabras de Vida"—WWOL's Spanish counterpart. "Heartbeat" and its Spanish counterpart, "Latido," are 1-minute shows about real life. And this past year, Soundcast introduced two brand-new shows: "The Storytellers Series" and "The Holiness Podcast."
"The Storytellers Series" is a daily podcast where each series (season) studies a different book of the Bible. It features a narration of each chapter followed by a group of friends discussing that chapter's significance over coffee.
By Chris Benjamin, Director of Productions and Operations
Learn how you can listen at salvationarmysoundcast.org.
Just for You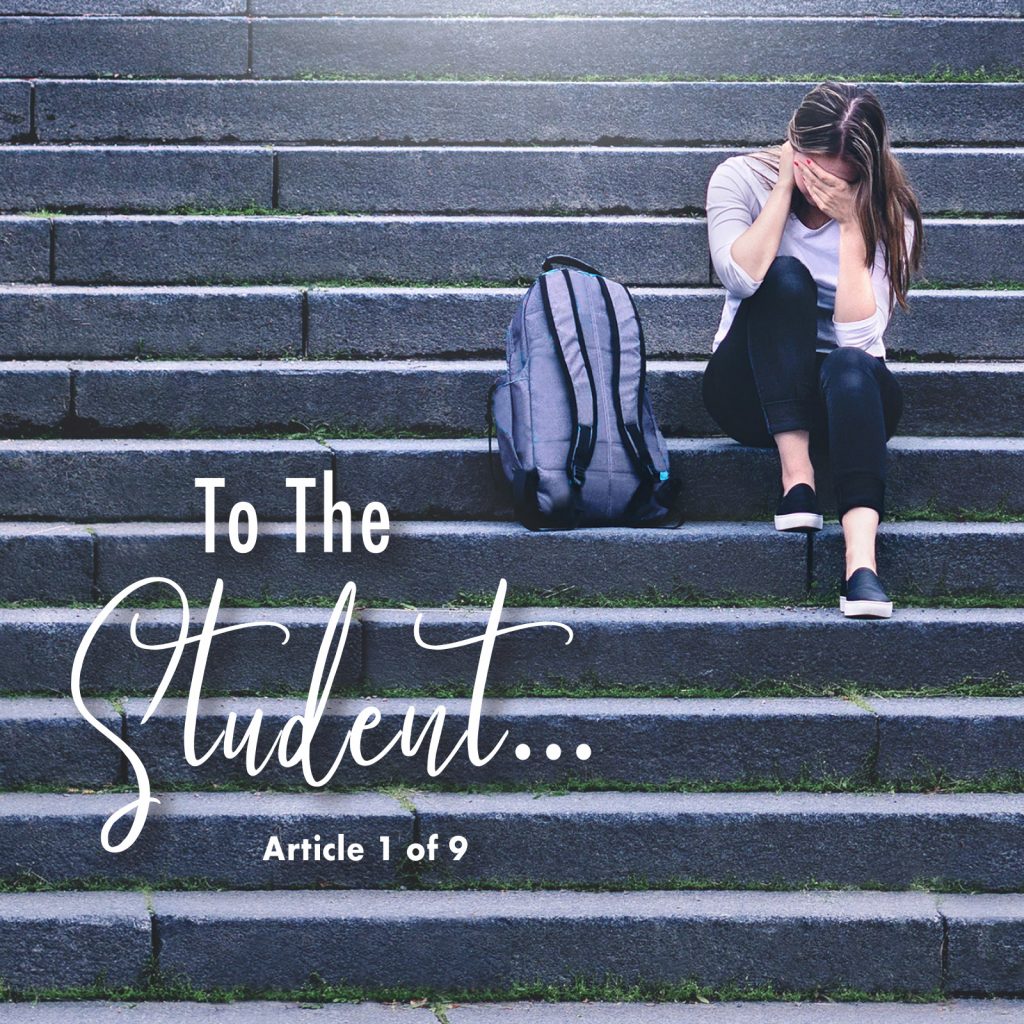 Did you catch our new nine-part article series on peermag.org? This series was created to provide hope and encouragement through the COVID-19 pandemic.
Titles include:
To the Student
To the High School/College Senior
To the Fearful
To the Onlooker
To the Parent
To the Disheartened
To the Unemployed
To the Teacher
To the Lonely
Each article provides a PDF you can print or share with three takeaways to claim during this difficult time.
"For the Lord your God is living among you. He is a mighty Savior. He will take delight in you with gladness. With His love, He will calm all your fears. He will rejoice over you with joyful songs."

Zephaniah 3:17
Despite social distancing, we encourage you to stay connected! Subscribe to receive Peer at your doorstep for free at peermay.org/subscribe.